The weekly Lenten devotions for March 22-28 are located after the worship service
Fifth Sunday in Lent - March 26, 2023
In today's gospel Jesus reveals his power over death by raising Lazarus from the dead. The prophet Ezekiel prophesies God breathing new life into dry bones. To those in exile or living in the shadows of death, these stories proclaim God's promise of resurrection. In baptism we die with Christ that we might also be raised with him to new life. At the Easter Vigil we will welcome the newly baptized as we remember God's unfailing promise in our baptism.
Music:
O Living Breath Of God
ELW Hymn #407, "O Living Breath of God" - YouTube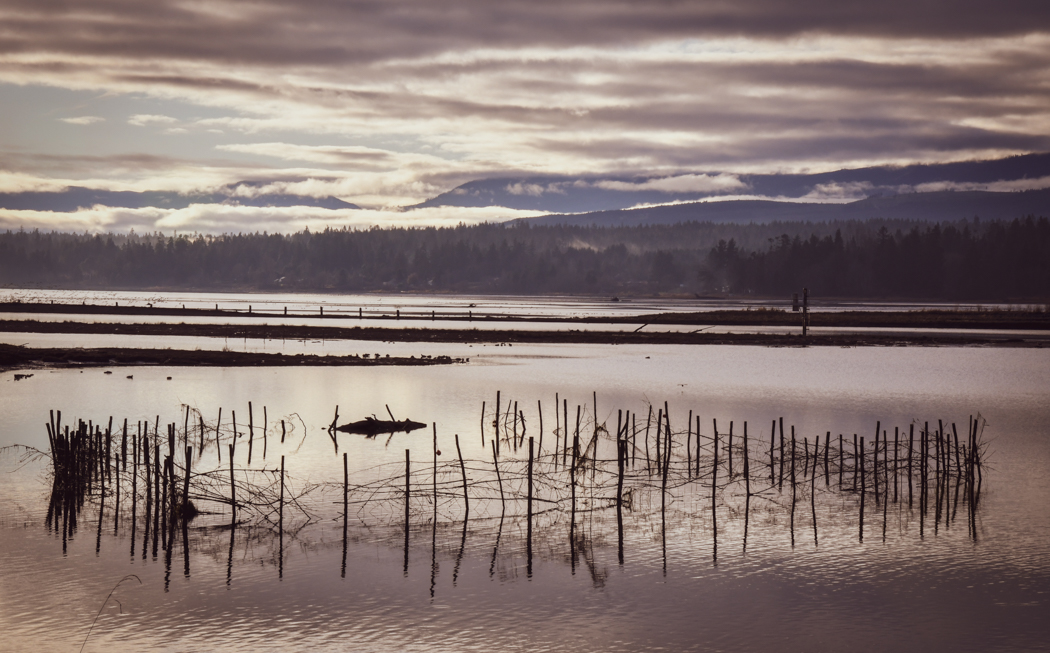 Prayer of the Day
Almighty God, your Son came into the world to free us all from sin and death. Breathe upon us the power of your Spirit, that we may be raised to new life in Christ and serve you in righteousness all our days, through Jesus Christ, our Savior and Lord, who lives and reigns with you and the Holy Spirit, one God, now and forever. Amen.
Readings
First Reading - Ezekiel 37:1-14
Psalm 130
Second Reading - Romans 8:6-11
Gospel - John 11:1-45
Glory to you, O Lord.
1Now a certain man was ill, Lazarus of Bethany, the village of Mary and her sister Martha. 2Mary was the one who anointed the Lord with perfume and wiped his feet with her hair; her brother Lazarus was ill. 3So the sisters sent a message to Jesus, "Lord, he whom you love is ill." 4But when Jesus heard it, he said, "This illness does not lead to death; rather it is for God's glory, so that the Son of God may be glorified through it." 5Accordingly, though Jesus loved Martha and her sister and Lazarus, 6after having heard that Lazarus was ill, he stayed two days longer in the place where he was. 7Then after this he said to the disciples, "Let us go to Judea again." 8The disciples said to him, "Rabbi, the Jews were just now trying to stone you, and are you going there again?" 9Jesus answered, "Are there not twelve hours of daylight? Those who walk during the day do not stumble, because they see the light of this world. 10But those who walk at night stumble, because the light is not in them." 11After saying this, he told them, "Our friend Lazarus has fallen asleep, but I am going there to awaken him." 12The disciples said to him, "Lord, if he has fallen asleep, he will be all right." 13Jesus, however, had been speaking about his death, but they thought that he was referring merely to sleep. 14Then Jesus told them plainly, "Lazarus is dead. 15For your sake I am glad I was not there, so that you may believe. But let us go to him." 16Thomas, who was called the Twin, said to his fellow disciples, "Let us also go, that we may die with him." 17When Jesus arrived, he found that Lazarus had already been in the tomb four days. 18Now Bethany was near Jerusalem, some two miles away, 19and many of the Jews had come to Martha and Mary to console them about their brother. 20When Martha heard that Jesus was coming, she went and met him, while Mary stayed at home. 21Martha said to Jesus, "Lord, if you had been here, my brother would not have died. 22But even now I know that God will give you whatever you ask of him." 23Jesus said to her, "Your brother will rise again." 24Martha said to him, "I know that he will rise again in the resurrection on the last day." 25Jesus said to her, "I am the resurrection and the life. Those who believe in me, even though they die, will live, 26and everyone who lives and believes in me will never die. Do you believe this?" 27She said to him, "Yes, Lord, I believe that you are the Messiah, the Son of God, the one coming into the world." 28When she had said this, she went back and called her sister Mary, and told her privately, "The Teacher is here and is calling for you." 29And when she heard it, she got up quickly and went to him. 30Now Jesus had not yet come to the village but was still at the place where Martha had met him. 31The Jews who were with her in the house, consoling her, saw Mary get up quickly and go out. They followed her because they thought that she was going to the tomb to weep there. 32When Mary came where Jesus was and saw him, she knelt at his feet and said to him, "Lord, if you had been here, my brother would not have died." 33When Jesus saw her weeping, and the Jews who came with her also weeping, he was greatly disturbed in spirit and deeply moved. 34He said, "Where have you laid him?" They said to him, "Lord, come and see." 35Jesus began to weep. 36So the Jews said, "See how he loved him!" 37But some of them said, "Could not he who opened the eyes of the blind man have kept this man from dying?" 38Then Jesus, again greatly disturbed, came to the tomb. It was a cave, and a stone was lying against it. 39Jesus said, "Take away the stone." Martha, the sister of the dead man, said to him, "Lord, already there is a stench because he has been dead four days." 40Jesus said to her, "Did I not tell you that if you believed, you would see the glory of God?" 41So they took away the stone. And Jesus looked upward and said, "Father, I thank you for having heard me. 42I knew that you always hear me, but I have said this for the sake of the crowd standing here, so that they may believe that you sent me." 43When he had said this, he cried with a loud voice, "Lazarus, come out!" 44The dead man came out, his hands and feet bound with strips of cloth, and his face wrapped in a cloth. Jesus said to them, "Unbind him, and let him go."45Many of the Jews therefore, who had come with Mary and had seen what Jesus did, believed in him.
Music:
Baptized In Water
https://www.youtube.com/watch?v=gZ79oC2lZVo
Sermon
Resurrection Now
By Pastor Carol J. Dennison
John 11:1-45 Cf.Romans 6: 3-11,23; Ezekiel 37:1-14
A valley filled with bones, skeletons of those long dead, dry, brittle and breaking down into dust. "Can these bones live?"
A beloved friend. "There is a stench for he has been dead four days."
All our human senses tell us there is no hope, nada, zilch. And yet…
"O Lord God, you know."
"But even now I know that God will give you whatever you ask…"
"Your brother will rise again."
"I know he will on the last day."
" I am the Resurrection and I am Life; those who believe in me will live, even if they die; and those who are alive and believe in me will never die. Do you believe this?"
"Yes...I have come to believe that you are the Messiah, God's Only Begotten, the One who is coming into the world."
"So I prophesied as I had been commanded…. and breath came into them; they came alive, and stood up on their feet- a vast multitude."
They removed the stone from the tomb and Lazarus came out of the tomb.
"I am going to open your graves and raise you from the dead, my people. I will return you to… your own land." The people of Israel do return from exile in Babylon.
"Untie him and let him go free." And in chapter twelve Lazarus hosts a dinner for Jesus and the disciples and many others.
Nothing is impossible for God. In Isaiah 55 God says: 'my word… shall accomplish that which I purpose, and succeed in the thing for which I sent it…." In John 1 we hear: "1In the beginning there was the Word; the Word was in God's presence, and the Word was God. 14 And the Word became flesh and stayed for a little while among us; we saw the Word's glory- the favor and position a parent gives an only child- filled with grace, filled with truth." (John 1:1, 14 The Inclusive Bible)
At times we too feel hopeless, dried up, no future, just going through the motions. It may be illness, addiction, an aging body, overwhelming problems, shrinking membership, …. Whatever it is, there is hope, for God's Presence is always with us, accompanying us on the way. Resurrection and life are NOW as well as in the future. How does that happen?
In Romans 6 we read: "3 Don't you know that when we were baptized into Christ Jesus, we were baptized into Christ's death? 4 We've been buried with Jesus through baptism, and we joined with Jesus in death, so that as Christ was raised from the dead by God's glory, so we too might live a new life.5 For if we have been united with Christ in the likeness of Christ's death, we will also be united with Christ in the likeness of Christ's resurrection." (Romans 6:1-5 The Inclusive Bible)
In our confirmation instruction, whether that was recently or a long time ago, we learned about this. Please turn to page 1165 in the back of your Evangelical Lutheran Worship book. Look at part IV. "What then is the significance of such a baptism with water?
It signifies that the old person in us with all its sins and evil desires is to be drowned and die through daily sorrow for sin and through repentance, and on the other hand that daily a new person is to come forth and rise up to live before God in righteousness and purity forever."
Now turn to page 227 at the front of the hymnal. In both presentation prayers we hear "God…gives us new birth…. Delivers us from sin and death and raises us to new life in Jesus Christ." Or God "frees us from sin and death by joining us to the death and resurrection of our Lord Jesus Christ….we are reborn children of God…" And on page 230, in the Thanksgiving at the Font we hear: "By the baptism of Jesus' death and resurrection you set us free from the power of sin and death and raise us up to live in you."
It seems impossible that God loves us this much, to suffer, die and be raised again and then to make us do the same so that we can live in the resurrection NOW as well as in the future when we join Jesus in the very Presence of God at our death to this world! Yet, nothing is impossible for God.
What difference does this make? I can only say what it means to me. Every day I try to live this resurrection life and every day I blow it! Yet I also know that, imperfect though my life may be, the Holy Spirit every day accomplishes God's will through me despite my faults! Every day as I endeavour to bear the fruit of the Spirit in all I say and do, people do see Jesus in me however faintly! Every night as I confess my sins to God, God forgives me and promises to fill me with the Spirit to try again tomorrow! How do I know this? 20-20 hindsight! As I look back over the years of my life, I see a different person emerging over time, a person, not perfect, but a whole lot more like Jesus than before! That is what the Holy Spirit does in each of us.
I like to think of it this way: A parent with a little child, watches that child grow up, stumble, fall, make mistakes. Yet, whenever the child makes mistakes, stumbles, does wrong, the parent hugs and kisses them, disciplines them, tells them they are loved, then dusts them off and sends them out to try again and again and again. The results I see before me in your lives tells me it worked!
Yes, I know it does not always happen. We sometimes choose to turn our backs on God and live in darkness. Yet even there, God continues to seek us out and calls us back.
It is part of our work as children of God to continually reach out to others with God's good news. We may do it as we smile at them, treat them with respect, listen to them, show them they are loved, and tell them what we believe and know to be true. Then the Holy Spirit gets to work! We are not responsible for the outcome. We are responsible for the telling, prophesying, living according to God's will however imperfectly we do it!
The people of Israel were not perfect yet God rescued them. Martha's confession was not perfect yet it was enough. Lazarus was not perfect yet he was raised and became part of the early church's mission to the Gentiles. May we, baptized into Jesus' death and resurrection, live that resurrected life in the power of God's Spirit now and in the future when we die to this world and live in God's Presence forever. God make it so! Amen.
Music:
Go, My Children, With My Blessing
Go My Children with My Blessing (Koine) - YouTube
Journeying with Jesus to the Cross - Devotions for Lent 2023
We are beginning a time of remembering Jesus' journey to the cross, and his rising on Easter. It is a time when, accompanied by Jesus, we exercise a discipline that calls us to examine ourselves, repent of whatever separates us from God, our neighbours and creation, spend time in prayer seeking God and God's will for our lives, fasting from that which hinders our journey, giving of our time, talents and treasures to others and to God , and doing works of love that glorify God and further God's kin-dom. Each week we will examine one of these areas remembering that all of them are part of our journey every day.
I want to walk as a child of the light (Lyric) - YouTube
I Want Jesus to Walk with Me - YouTube
March 22-28 - Giving to Others
Throughout the Scriptures of the Older Testament, the giving of tithes, that is one-tenth, of the produce of one's fields, vineyards and flocks to God is commanded. As Christianity spread, this practice was applied to whatever one earned since many no longer were farmers or herders. However, there was also the expectation that people would also give alms, that is, donations of money, food, services, hospitality, etc. to the poor, the widow and the orphan as well as to the foreigner in the land. It was considered an act of righteousness that helped to restore justice and God's order to society. It is this practice of giving to others that we explore as a spiritual discipline this week. In the following passages (two a day), note that the giving of money, goods, services, hospitality etc. to others is sometimes a sacrifice. It costs the giver. Other times it is a giving from their abundance. At all times it is voluntary and done as an expression of thankfulness to God. The two songs listed also explore this discipline.
Think about how you can give to others. Think about how you show kindness and love to people who serve you in stores, hospitals, and other places. Think about how you use your particular gifts to do things like volunteer work, bringing food to someone who is ill, visiting the sick, and giving items you have that are still in good condition to places that give them away or resell them to fund other charities. Use your God-given imagination to expand what you already do! God bless you as you give to others.
Matthew 6:1-3
"Beware of practicing your righteousness before others in order to be seen by them, for then you have no reward from your Father in heaven. 2 "So whenever you give alms, do not sound a trumpet before you, as the hypocrites do in the synagogues and in the streets, so that they may be praised by others. Truly I tell you, they have received their reward. 3 But when you give alms, do not let your left hand know what your right hand is doing,
Mark 12:41-44
41 He sat down opposite the treasury and watched the crowd putting money into the treasury. Many rich people put in large sums. 42 A poor widow came and put in two small copper coins, which are worth a penny. 43 Then he called his disciples and said to them, "Truly I tell you, this poor widow has put in more than all those who are contributing to the treasury. 44 For all of them have contributed out of their abundance, but she out of her poverty has put in everything she had, all she had to live on."
Luke 12:33-39
33 Sell your possessions and give alms. Make purses for yourselves that do not wear out, an unfailing treasure in heaven, where no thief comes near and no moth destroys. 34 For where your treasure is, there your heart will be also.
2 Corinthians 8:1-4, 10-14; 9:1-3, 6-7
We want you to know, brothers and sisters, about the grace of God that has been granted to the churches of Macedonia, 2 for during a severe ordeal of affliction their abundant joy and their extreme poverty have overflowed in a wealth of generosity on their part. 3 For, as I can testify, they voluntarily gave according to their means and even beyond their means, 4 begging us earnestly for the favor of partnering in this ministry to the saints…. 10 And in this matter I am giving my opinion: it is beneficial for you who began last year not only to do something but even to desire to do something. 11 Now finish doing it, so that your eagerness may be matched by completing it according to your means. 12 For if the eagerness is there, the gift is acceptable according to what one has, not according to what one does not have. 13 For I do not mean that there should be relief for others and hardship for you, but it is a question of equality between 14 your present abundance and their need, so that their abundance may also supply your need, in order that there may be equality.
9 Now it is not necessary for me to write you about the ministry to the saints, 2 for I know your eagerness, which is the subject of my boasting about you to the people of Macedonia, saying that Achaia has been ready since last year, and your zeal has stirred up most of them. 3 But I am sending the brothers in order that our boasting about you may not prove to have been empty in this case, so that you may be ready, as I said you would be; ….6 The point is this: the one who sows sparingly will also reap sparingly, and the one who sows bountifully will also reap bountifully. 7 Each of you must give as you have made up your mind, not regretfully or under compulsion, for God loves a cheerful giver.
Romans 12:13
13 Contribute to the needs of the saints; pursue hospitality to strangers.
Matthew 25:31-40
31 "When the Son of Man comes in his glory and all the angels with him, then he will sit on the throne of his glory. 32 All the nations will be gathered before him, and he will separate people one from another as a shepherd separates the sheep from the goats, 33 and he will put the sheep at his right hand and the goats at the left. 34 Then the king will say to those at his right hand, 'Come, you who are blessed by my Father, inherit the kingdom prepared for you from the foundation of the world, 35 for I was hungry and you gave me food, I was thirsty and you gave me something to drink, I was a stranger and you welcomed me, 36 I was naked and you gave me clothing, I was sick and you took care of me, I was in prison and you visited me.' 37 Then the righteous will answer him, 'Lord, when was it that we saw you hungry and gave you food or thirsty and gave you something to drink? 38 And when was it that we saw you a stranger and welcomed you or naked and gave you clothing? 39 And when was it that we saw you sick or in prison and visited you?' 40 And the king will answer them, 'Truly I tell you, just as you did it to one of the least of these brothers and sisters of mine, you did it to me.'
Matthew 5:42
42 Give to the one who asks of you, and do not refuse anyone who wants to borrow from you.
1 John 3:17
17 How does God's love abide in anyone who has the world's goods and sees a brother or sister in need and yet refuses help?
Leviticus 25:35
35 "If any of your kin fall into difficulty and become dependent on you, you shall support them; they shall live with you as though resident aliens.
Proverbs 14:31
31 Those who oppress the poor insult their Maker, but those who are kind to the needy honor him.
1 Peter 4:10
10 Like good stewards of the manifold grace of God, serve one another with whatever gift each of you has received.
Proverbs 19:17a
17 Whoever is kind to the poor lends to the Lord ….
A Prayer
"Make us worthy, Lord, to serve our fellow human beings throughout the world who live and die in poverty and hunger. Give them through our hands this day their daily bread, and by our understanding love, give peace and joy. Amen." (A Prayer of Mother Theresa of Calcutta. Page 87 Evangelical Lutheran Worship. Copyright © 2006 Evangelical Lutheran Church in America.)
Music:
God, Whose Giving Knows No Ending (TUNE - RUSTINGTON ) - ELW 678 - YouTube
We give Thee but Thine Own|| Lyrics|| - YouTube