Music
Joyful. Joyful We Adore Thee
ELW Hymn #836, "Joyful, Joyful, We Adore Thee" - YouTube
A FOUR DIRECTION PRAYER
Let us turn our hearts to the West. From there the Thunders bring us cleansing rain.
Creator God, heal us and our relatives.
Let us turn our hearts to the North. Winter comes to us from there and calls us to rest.
Creator God, restore our strength.
Let us turn our hearts to the East. The morning Sun begins each day there
Creator God awaken us and help us to walk with a renewed life
Let us turn our hearts to the South where the warm winds come from to give us comfort and joy.
Creator God soothe our aching souls
Let us turn our hearts to the Sky. From there our Creator sees all around us.
Creator God help us to trust you to lead us
Let us turn our hearts to the Earth. From there quiet wisdom comes to teach us.
Creator God hear us as we pray.
(Adapted from Diocese of Western North Carolina - Anglican Indigenous Ministries, Season of Creation Celebration Guide Let Justice and Peace Flow, 2023)
Jonah 3:10 - 4:11
After Jonah's short sermon in 3:4, the Ninevites all repented, and God decided to spare the city. Jonah objected to this and became even more angry when God ordered a worm to destroy a plant that was providing shade. The book ends with a question that challenges any who are not ready to forgive: You, Jonah, are all worked up about a bush, but shouldn't I be concerned about a hundred and twenty thousand Ninevites?
10When God saw what [the people of Ninevah] did, how they turned from their evil ways, God changed his mind about the calamity that he had said he would bring upon them; and he did not do it. 4:1But this was very displeasing to Jonah, and he became angry. 2He prayed to the Lord and said, "O Lord! Is not this what I said while I was still in my own country? That is why I fled to Tarshish at the beginning; for I knew that you are a gracious God and merciful, slow to anger, and abounding in steadfast love, and ready to relent from punishing. 3And now, O Lord, please take my life from me, for it is better for me to die than to live." 4And the Lord said, "Is it right for you to be angry?" 5Then Jonah went out of the city and sat down east of the city and made a booth for himself there. He sat under it in the shade, waiting to see what would become of the city. 6The Lord God appointed a bush, and made it come up over Jonah, to give shade over his head, to save him from his discomfort; so Jonah was very happy about the bush. 7But when dawn came up the next day, God appointed a worm that attacked the bush, so that it withered. 8When the sun rose, God prepared a sultry east wind, and the sun beat down on the head of Jonah so that he was faint and asked that he might die. He said, "It is better for me to die than to live." 9But God said to Jonah, "Is it right for you to be angry about the bush?" And he said, "Yes, angry enough to die." 10Then the Lord said, "You are concerned about the bush, for which you did not labor and which you did not grow; it came into being in a night and perished in a night. 11And should I not be concerned about Nineveh, that great city, in which there are more than a hundred and twenty thousand persons who do not know their right hand from their left, and also many animals?"
The Word of the Lord. Thanks be to God.
PSALM 145:1-8
 1I will exalt you, my God and king, and bless your name forever and ever.
 2Every day will I bless you and praise your name forever and ever. 
3Great is the Lord and greatly to be praised! There is no end to your greatness. 
4One generation shall praise your works to another and shall declare your power.  
5I will speak of the glorious splendor of your majesty and all your marvelous works. 
6They shall tell of the might of your wondrous acts, and I will recount your greatness. 
7They shall publish the remembrance of your great goodness; they shall sing joyfully of your righteousness.
 8The Lord is gracious and full of compassion, slow to anger and abounding in steadfast love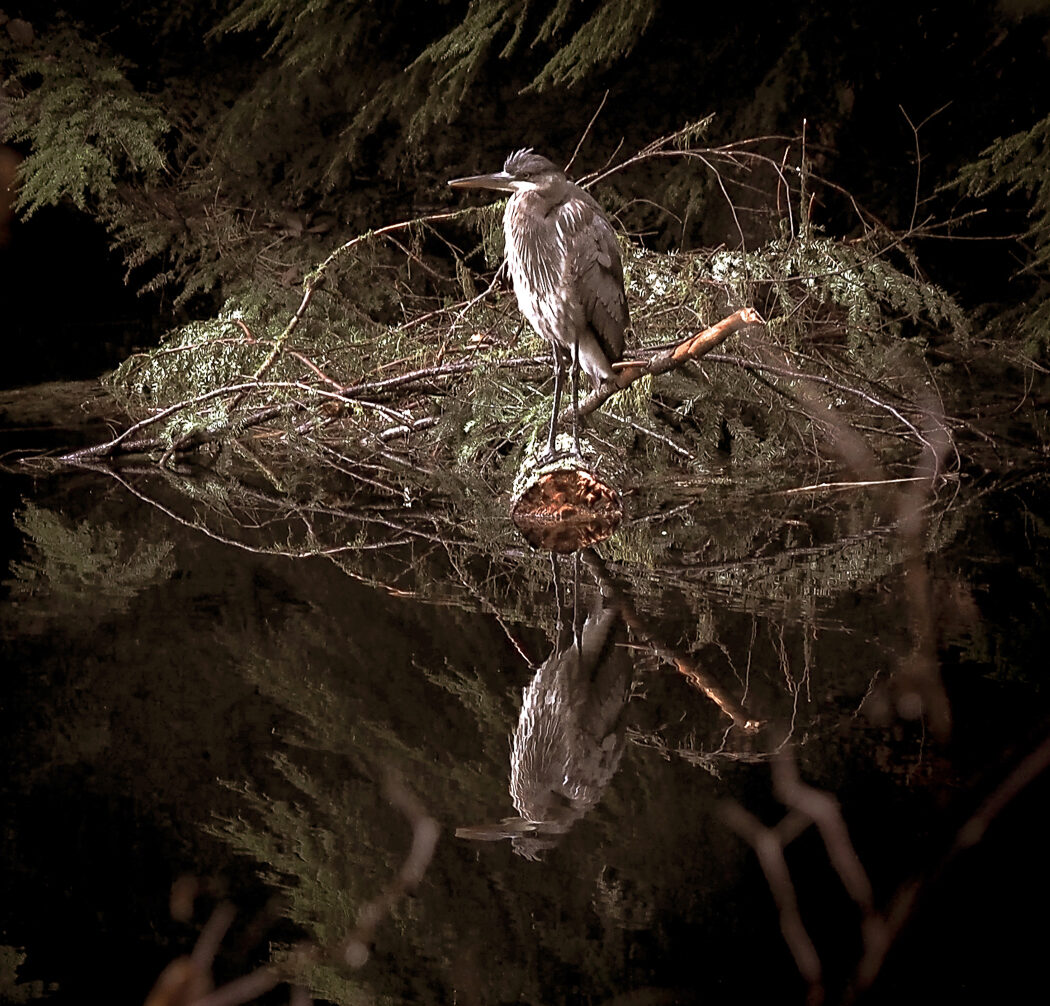 Philippians 1:21-30
Paul writes to the Philippians from prison. Though he is uncertain about the outcome of his imprisonment, he is committed to the ministry of the gospel and calls on the Philippians to live lives that reflect and enhance the gospel mission.
21For to me, living is Christ and dying is gain. 22If I am to live in the flesh, that means fruitful labor for me; and I do not know which I prefer. 23I am hard pressed between the two: my desire is to depart and be with Christ, for that is far better; 24but to remain in the flesh is more necessary for you. 25Since I am convinced of this, I know that I will remain and continue with all of you for your progress and joy in faith, 26so that I may share abundantly in your boasting in Christ Jesus when I come to you again. 27Only, live your life in a manner worthy of the gospel of Christ, so that, whether I come and see you or am absent and hear about you, I will know that you are standing firm in one spirit, striving side by side with one mind for the faith of the gospel, 28and are in no way intimidated by your opponents. For them this is evidence of their destruction, but of your salvation. And this is God's doing. 29For he has graciously granted you the privilege not only of believing in Christ, but of suffering for him as well—30since you are having the same struggle that you saw I had and now hear that I still have.
The Word of the Lord. Thanks be to God.
Gospel - Matthew 18:21-35
Glory to you, O Lord.
Jesus tells a parable about God's generosity, challenging the common assumption that God rewards people according to what they have earned or deserve.
[Jesus said to the disciples:] 1"The kingdom of heaven is like a landowner who went out early in the morning to hire laborers for his vineyard. 2After agreeing with the laborers for the usual daily wage, he sent them into his vineyard. 3When he went out about nine o'clock, he saw others standing idle in the marketplace; 4and he said to them, 'You also go into the vineyard, and I will pay you whatever is right.' So they went. 5When he went out again about noon and about three o'clock, he did the same. 6And about five o'clock he went out and found others standing around; and he said to them, 'Why are you standing here idle all day?' 7They said to him, 'Because no one has hired us.' He said to them, 'You also go into the vineyard.' 8When evening came, the owner of the vineyard said to his manager, 'Call the laborers and give them their pay, beginning with the last and then going to the first.' 9When those hired about five o'clock came, each of them received the usual daily wage. 10Now when the first came, they thought they would receive more; but each of them also received the usual daily wage. 11And when they received it, they grumbled against the landowner, 12saying, 'These last worked only one hour, and you have made them equal to us who have borne the burden of the day and the scorching heat.' 13But he replied to one of them, 'Friend, I am doing you no wrong; did you not agree with me for the usual daily wage? 14Take what belongs to you and go; I choose to give to this last the same as I give to you. 15Am I not allowed to do what I choose with what belongs to me? Or are you envious because I am generous?' 16So the last will be first, and the first will be last."
Praise to you, O Christ.
Sermon
Music
Great God, Your Love Has Called Us Here
Great God, Your Love Has Called Us (ELW Accompaniment Edition) - ELW 358 - YouTube
Prayers of Intercession
Remembering the caring and generous works of God, we pray for the church, creation, and the needs of our neighbours.
A brief silence.
God who is gracious and merciful, teach your church to invite and welcome all. Lead us to be grateful for the blessing of community. Challenge your church to choose equity and compassion over judgment. Bless and grant wisdom and courage to us and to our leaders. God of creation, hear our prayer.
Creator of All, from your communion of love life sprung forth like a mighty river and the whole cosmos came into being. On this Earth of overflowing love, the Word was made flesh and went forth with the life-giving waters proclaiming peace and justice for all creation. You called human beings to till and keep your garden. You placed us into the right relationship with each creature, but we failed to listen to the cries of the Earth and the cries of the most vulnerable. We broke with the flowing communion of love and sinned against you by not safeguarding the conditions for life. Open our ears to your creative, reconciling and sustaining Word that calls to us through the book of Scripture and the book of creation. Bless us once again with your life-giving waters so that the Creator Spirit may let justice and peace flow in our hearts and overflow into all creation.God of creation, hear our prayer. (Adapted from the "2023 Season of Creation Prayer" in Season of Creation Celebration Guide Let Justice and Peace Flow, 2023)
God who is ready to relent from punishing, impart your compassionate wisdom to legislators, judges, members of the military, and law enforcement. Give them courage to serve their communities in times of uncertainty, stress, or exhaustion. God of creation, hear our prayer.
God who saves, direct your people who are tempted by evil ways. Protect your children from calamity and disaster especially those in Morocco (earthquake), Libya (flooding), and where wildfires are burning. Strengthen those who are incarcerated. Encourage all who are in despair, illness, or sorrow. God of creation, hear our prayer.
God who is slow to anger, may we boast about the goodness of Jesus with the confidence of Paul in prison. Inspire us to find abundance in whatever vocation we are called to in the world and in service to our congregation. God of creation, hear our prayer.
Here other intercessions may be offered.
God who abounds in steadfast love, we give thanks for the saints called to the kingdom of heaven. United with them in spirit, hold us firm as we labor in this life and look to the life to come. God of creation, hear our prayer.
Powerful Christ, we are grateful that you came to us as a child, who grew out of a community that nurtured, supported, and taught you the way of your ancestors. You have asked us to do the same: to treat every child as we would treat you, to love every person as you have loved us. We are grateful that your power is rooted in love, not force; your strength is displayed through community, not might. You have taught us to work toward a better world where all of creation thrives, and where every child matters. As Orange Shirt Day (September 30) approaches, we remember Phyllis Webstad as a child, and the stolen childhood of all the children forcibly raised by church-run institutions, known as residential schools. We lament how these institutions stole from children the opportunity to grow in a safe and loving environment, stole from Elders the opportunity to share their teachings and wisdom with younger generations; and stole from communities the opportunity to live intergenerationally. We mourn the children who never made it home, the communities that were destroyed, the broken hearts, the stories never shared, and the shattered relationships. We ask that you provide comfort to all who are seeking healing and who daily wrestle with the ongoing harmful legacy of these colonial institutions, strength to all who name how colonial powers have harmed us as peoples and as a nation; often at great personal cost, and courage to all who are working toward reconciliation. Christ Child, as you grew, you reminded us to always welcome and care for children. We remember your children today. We lament and acknowledge the sinful ways that colonial powers tried to eradicate Indigenous cultures within Canada, breaking Indigenous families, removing children from their homes while destroying communities. And we pray for healing, so that we who live together in this country can also work together to build a better future where all children are cherished, beloved, and given what they need to thrive. So that we may treat all children as we would treat you, our Beloved. May it be so. God of creation, hear our prayer (Adapted from And a child will lead us | The United Church of Canada (united-church.ca))
Remember us according to your steadfast love as we offer these and the prayers of our heart, trusting in your compassion made known through Jesus Christ.
Amen.
Adapted from Sundays and Seasons © 2023 Augsburg Fortress
Music
God The Sculptor Of The Mountains
God the Sculptor of the Mountains - YouTube
Go Now In Peace
Go Now In Peace / Don Besig and Nancy Price - YouTube
Season of Pentecost Devotional Practices
Sunday, October 1, 2023 Readings:
Ezekiel 18:1-4, 25-32; Psalm 25:1-9
Philippians 2:1-13; Matthew 21:23-32
Semi-continuous Readings: Exodus 17:1-7; Psalm 78:1-4, 12-16
During this week, you may wish to read them ahead of time especially the Gospel.
Where did you stop? What questions or thoughts arose as you read?
Where may the Spirit be nudging you?